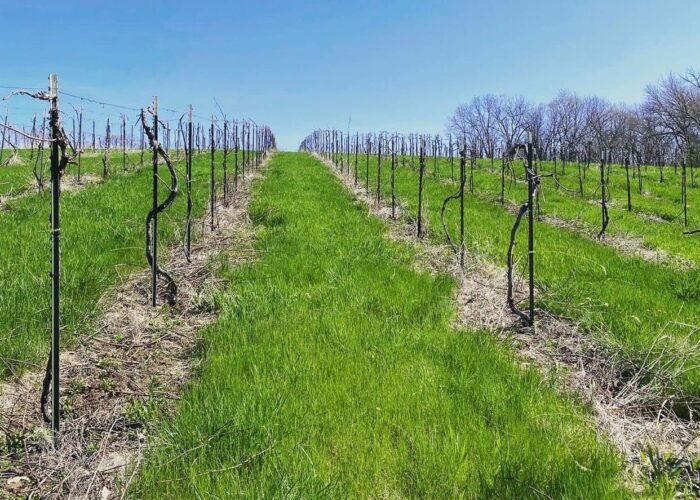 Are you curious about the wine making and growing process? Here at Wide River Winery, we offer tours of our winery and vineyard located in Clinton, Iowa. 
Get a chance to learn all about the winemaking process with a guided tour from a member of our dedicated winery staff. You can enjoy our wine while you learn, too! Find out what it's like to grow and process fruit, and ferment, age and bottle wine while you sip your glass.
Beyond just hearing about the winemaking process, you'll get to learn about the story behind how Wide River was born and how the business has grown. Plus, you'll have the opportunity to explore the ten acres of our scenic vineyards where the grapes we use to make our wine are grown. 
In addition to the scenic vineyards, you'll get a chance to swing past the greenhouse where our owner, Dorothy O'Brien, grows the beautiful flowers that decorate the tasting rooms in all three of our locations. Don't forget to swing by the River Lodge, where we offer overnight stays! 
You'll even catch glimpses of the beautiful foliage throughout our estate, and see the gorgeous view of the glimmering Mississippi River that Wide River Winery gets its name from. 
This is a perfect activity for a day trip for you and your friends or family. Our winery is located just a short drive outside of the Chicagoland area, making a perfect opportunity for a day trip. 
Our winery tours are affordable and educational fun. A tour of the winery only is free. If you'd like to see the vineyard as well, it only costs $10 per person. Tours are offered from the months of April to October 11am-6pm, and are weather permitting. 
To schedule a tour at our winery, fill out the form on our website. Then, someone will call you within 24 hours to confirm your visit.