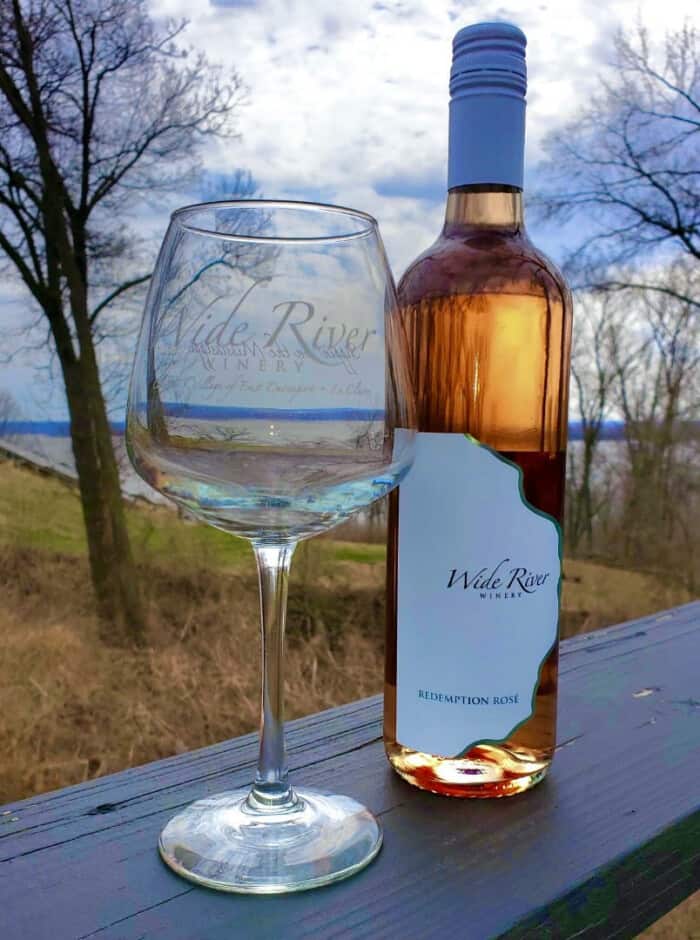 It's springtime! The "Rosé" is blooming at Wide River! Come grab a glass of our refreshing Redemption Rosé to enjoy along sunshine and warmer weather. 
This wine is a dry, crisp, refreshing rosé. It's created with a blend of St. Croix, Frontenac Blanc, and Seyval grapes. There's also Some Brianna, Edelweiss, and Frontenac Gris in the mix. The two most prominent grapes, however, are Seyval and St. Croix. 
Seyval grapes are a hybrid variety predominantly used in the creation of white wine. This kind of grape is grown mostly in the US, England, and Canada, as it ripens early in the season and flourishes in cooler weather. 
St. Croix is an American hybrid grape that is known for thriving in cold weather. This grape gives Redemption Rosé is "rose" color, as it is known for producing wines with a light burgundy hue. 
This year, Phil Bear, who heads processing and bottling of all wines, says our St. Croix grapes have been especially thick and unruly this year. Bud Farach, who cares for the grapes in our Clinton vineyards, has been working tirelessly to prune these tough vines and give them the care they need to produce top-quality grapes for our wines. 
At Wide River, Redemption Rosé usually becomes available in the spring, hitting our shelves as the weather grows warmer. ion
This year, we are offering our Redemption Rosé in kegs, with a slightly bubbly twist! To learn more about wine kegs or reserve your own, click here. To order Redemption Rosé online, click here. Don't forget to stop by our tasting rooms and grab a glass!