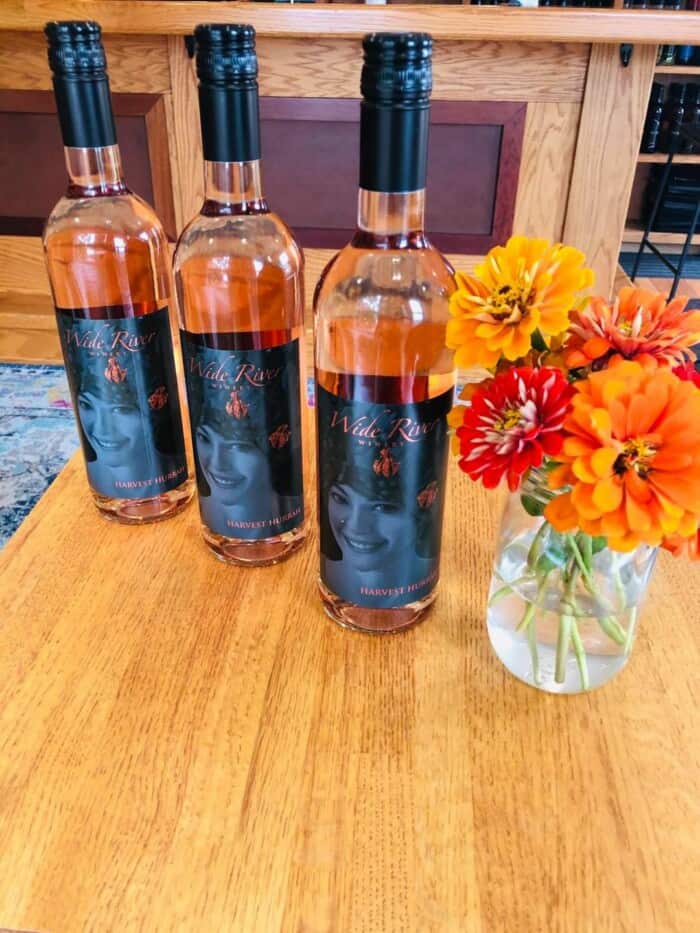 October's Wine of the Month is Harvest Hurrah. Phil Bear, who leads the harvest, processing, filtering and bottling process at Wide River Winery was interviewed about Harvest Hurrah.
According to Phil, this year, our Harvest Hurrah was made with Niagara and Catawba grapes, but in previous years we have also used Riesling and Frontenac Blanc. 
Niagara is one of the largest batches we receive of whole grapes— usually 20-25 tons, and it's harvested from Michigan. Niagara, like many other grapes, is actually harvested during the nighttime. 
"Niagara grapes are best harvested at night in hot weather because they are less prone to damage, with less oxidization and heat degradation," says Phil Bear. "It's best not to pull grapes off vines in the middle of the day, especially if you're using mechanical harvesters that can kind of mash them." 
Wide River Winery frequently gets in our Catawba from New York, and our Riesling in barrels from South America. Harvest Hurrah also contains cranberry, cloves, and cinnamon, to spice it up and make it taste like fall.
Harvest Hurrah is a very popular wine here at Wide River Winery. Because it usually sells out before Thanksgiving, many customers preorder cases of it.
You can pick up a bottle of Harvest Hurrah at any of our locations for $17, order through our website here. Our wines are also available at many local grocery stores. You can view a list here.