Ingredients
15 oz bittersweet chocolate, finely chopped
18 tablespoons (2 ¼ sticks) unsalted butter, cut into small pieces
7 egg yolks 9 tablespoons granulated sugar
1 ½ tablespoons dark rum
1 ½ teaspoons vanilla extract
Pinch of salt
5 egg whites, at room temp
3 cups organic raspberries
1 jar of organic raspberry preserves
Confectioner's sugar for dusting – optional
Directions
Preheat an oven to 300 degrees. Grease a heart cake pan.
In the top pan of a double boiler, combine the chocolate and butter. Set the top pan over but not touching barely simmering water in the bottom pan and melt, then whisk until well blended. Set aside to cool slightly.
In a large bowl, using an electric mixer fitted with the whisk attachment, beat together the egg yolks, 6 tablespoons of the granulated sugar, the dark rum, vanilla and salt on medium-high speed until pale and very thick, 3 to 5 minutes. Gradually pour in the chocolate mixture and continue beating until well blended.
In a deep, clean bowl, using a mixer fitted with a clean whisk attachment, beat the egg whites on medium-high speed until foamy, about 1 minute. Gradually add the remaining 3 tablespoons granulated sugar and continue to beat until medium-firm peaks form, about 2 minutes. Scoop half of the egg whites onto the chocolate mixture and fold them in gently. Fold in the remaining whites just until no streaks remain.
Pour the batter into the prepared pan and spread it out evenly. Bake until the torte puffs slightly and a toothpick inserted into the center comes out very moist but not liquid, about 30-40 minutes. Do not overcook. Transfer the pan to a wire rack and let cool for 30 minutes.
To remove the pan sides, set the pan on a can and let the sides slide down. Let the torte cool completely, then cover and refrigerate until very cold, at least 4 hours or up to overnight. Just before serving, spread a thin layer of organic raspberry preserves on top of the torte and garnish with the raspberries. Lastly, dust with confectioners' sugar.
Serves 12 to 14.
Best Served With: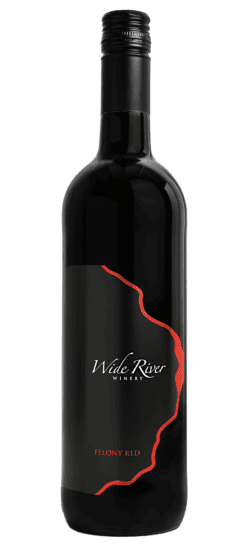 Felony Red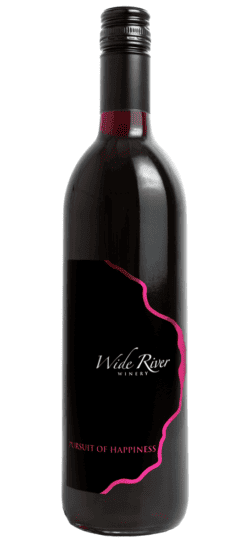 Pursuit of Happiness