Wide River Winery takes its name from the widest part of the Mississippi River.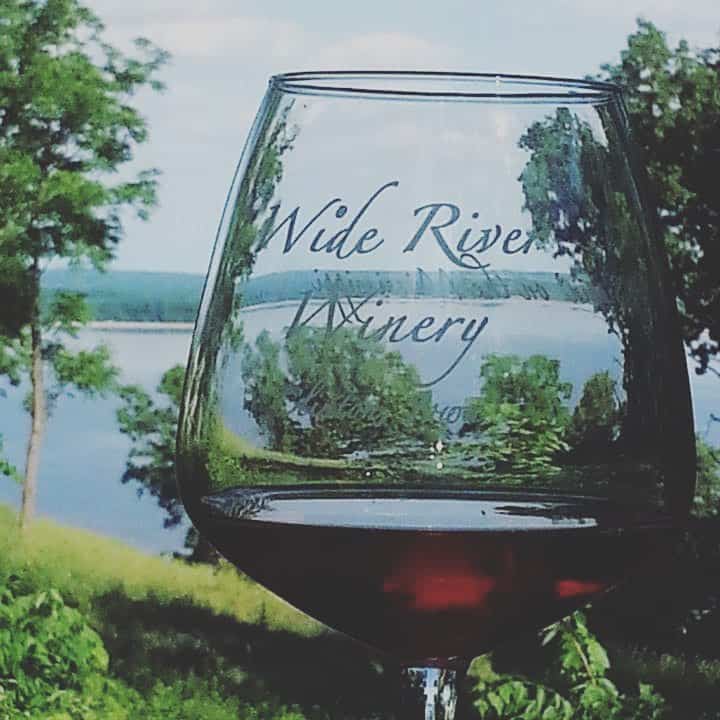 Thanks to many visitors and loyal Clinton wine drinkers sales and production have reached 85,000 bottles per year.   We aim to involve customers in food, wine, conversations and togetherness at our three tasting rooms in Clinton, Le Claire and Davenport, Iowa. Customers recapture that experience by enjoying quality Wide River wine available at retailers throughout eastern Iowa and western Illinois.
Dorothy O'Brien began growing grapes and making wine for her family in 1997.
Family members then made this winery go and grow. Dorothy's daughter, Liz Quinn, and her sisters, Martha O'Brien and Ceil O'Brien, focus on sales, marketing and the business side of the winery.
Inspiration for many of the wine names come from the family's law heritage. Dorothy is an employment law attorney and her husband, Charlie Pelton, is a retired Clinton County judge. Lots of other lawyer family members have been known to sample as part of the never ending quest for top quality wine.
Wide River Winery is our way of adding value to the area and sharing wine made from the goodness of the earth. We hope to see you soon!