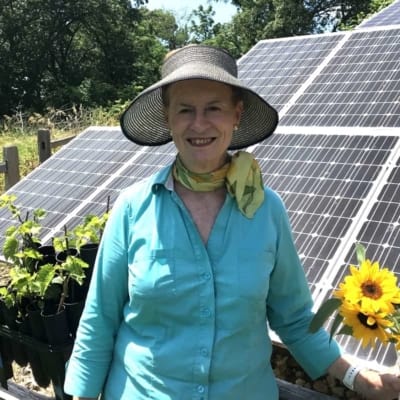 Dorothy O'Brien
Dorothy's dedication to the wine and food experience started in the vineyard and garden. She is our winemaker, viticulturist, CEO and visionary. The root of the wine names comes from Dorothy's background as an attorney.
Charlie Pelton
From former judge to farmer, Charlie has done it all. He famously gave up his shop as it was converted into the Clinton tasting room. Charlie is known for giving very informative winery tours.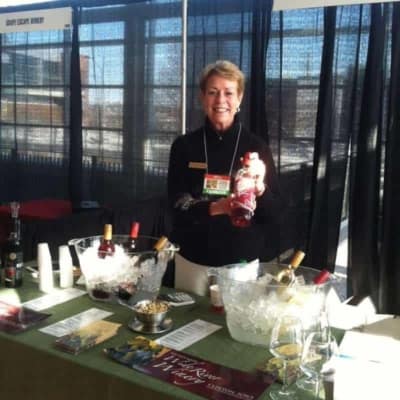 Martha O'Brien
Martha is your go-to person for a feel good experience. No one knows how she does it, but her customers leave the winery satisfied with their wine adventure, happy with having had Martha's attention and feeling smart for having discovered such a gem of an experience.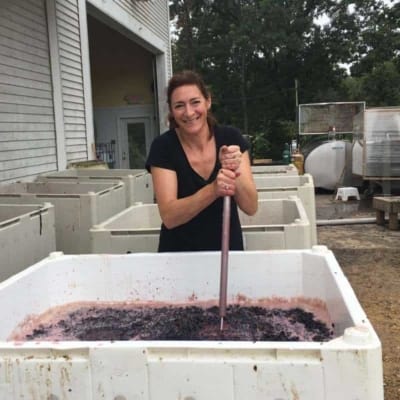 Liz Quinn
Liz Quinn, Chief of Operations, leads the sales, marketing, distribution, financial and talent management of the growing winery. She's also learning the wine growing and production side of the business.
Cecilia O'Brien
Ceil brings over 25 years experience in the food and beverage industry as a wedding / special events planner. She enjoys working with people and it shows. Ceil and Dorothy are always thinking about their next culinary/wine pairing creation. Most ingredients come fresh from the winery garden. Ceil also heads up the bookings on the Wide River Winery Inn above our Tasting Room in Le Claire.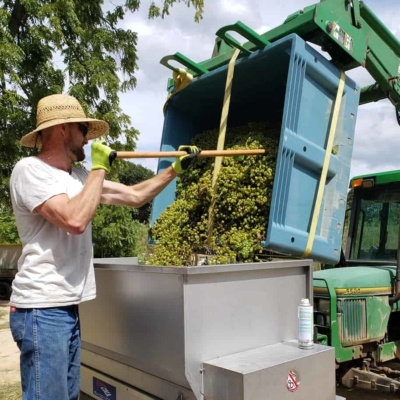 Phil Bear
Phil Bear is a jack of all trades. He heads up harvest, processing, filtering and bottling all the while assisting Dorothy with wine-making. He does a great job keeping up with demand of Wide River wine by producing and bottling 85,000 bottles/year!  We are grateful for Phil's hard work and positive attitude.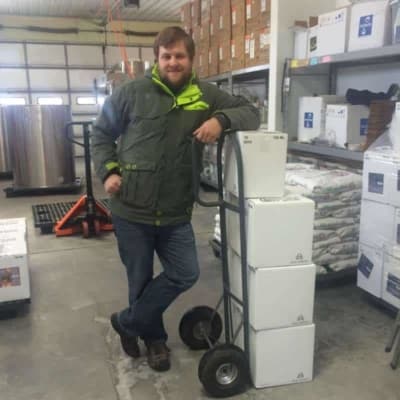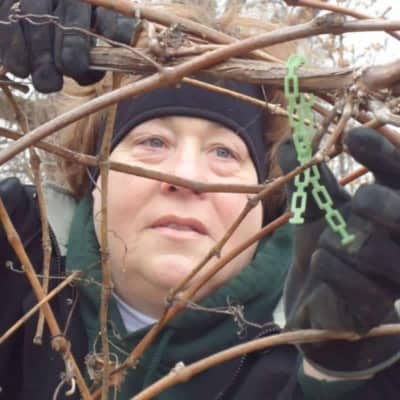 Margo Hansen
Margo is Clinton's famous horticulturist who spends most of her time at her day job directing programs at the Bickelhaupt Arboretum. On nice weekend days you can spot her in the vineyard coaching the workers and the vines.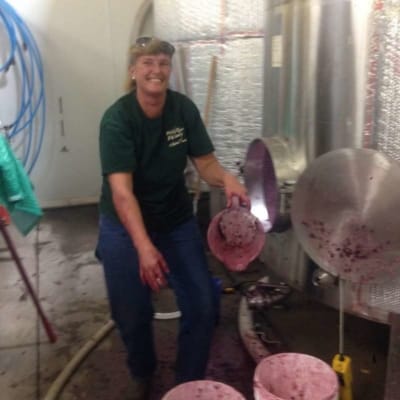 Barb Lueders
We can count on Barb for excellence in bottling, grape processing and smart remarks. Barb raises and trains German Shepherds.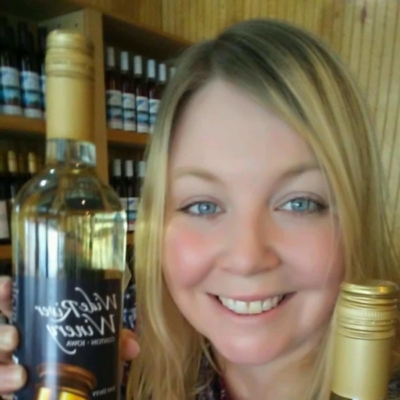 Sarah Petersen
Sarah is a Clinton local with a kind, laid back attitude and a lot of knowledge and recommendations about which of our wines are particularly great this year.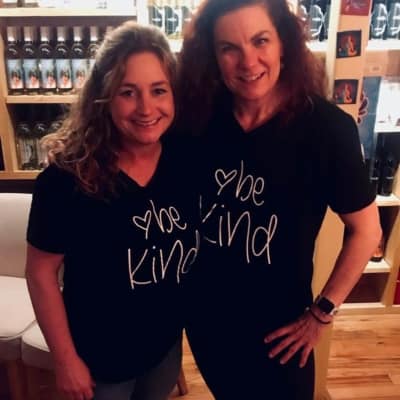 Village of East Davenport Team
Casey and Lora enjoy hosting you at our Village of East Davenport location.  There's always someone here to chat about life and wine with you.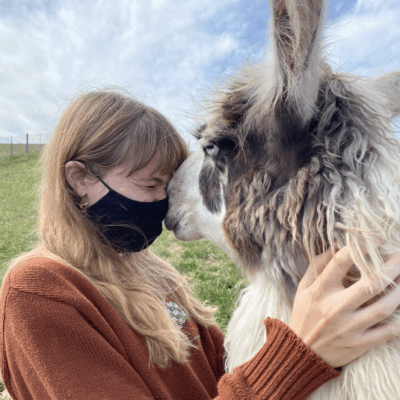 Sarah Yoerger
Sarah is our Marketing Assistant and Booking Agent. She provides updates to and creates content for our website and social media, and books Wide River's liv entertainment.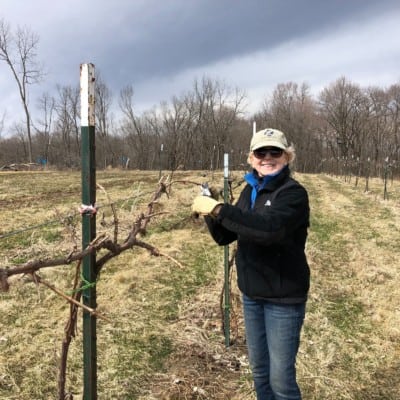 Bud Farach
Dorothy "Bud" Farach cares for our grapes at our Clinton vineyard, and also assists with the bottling process. Bud is a former teacher, and has a passion for painting.
Jacy
Jacy serves customers in all three of our locations, and is always sure to greet customers with a friendly smile!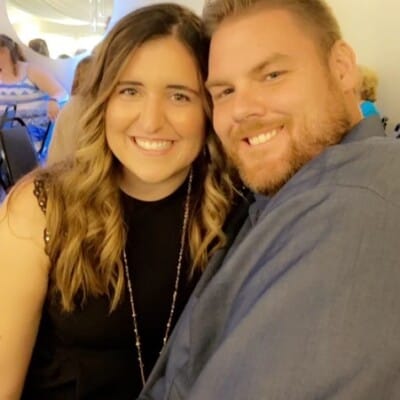 LeClaire Team
Andie and Andrew happily serve customers at our LeClaire Tasting Room, where they greet you with a friendly smile and help you find a wine you'll love! Andie also manages our LeClaire location and does our bookkeeping.
Roxy
Roxy works hard keeping the Village in tip-top shape! She can also be found cooking up tasty treats for special occasions.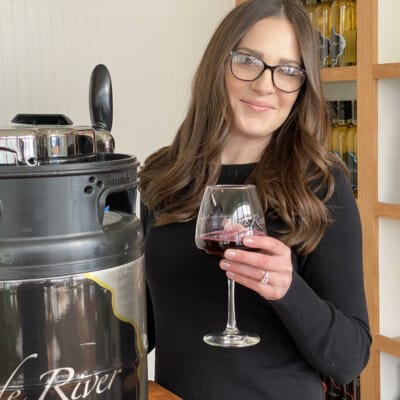 Ashley
Ashley joined the Wide River family to handle the launch of our brand-new kegged wine. She is also working hard to expand wholesale accounts with new restaurants, bars and stores.
Kari
Kari is the new General Manager of our LeClaire tasting room. Originally from Peoria, Illinois, she has 20 years of experience with wine and helping franchisees operate successful stores.