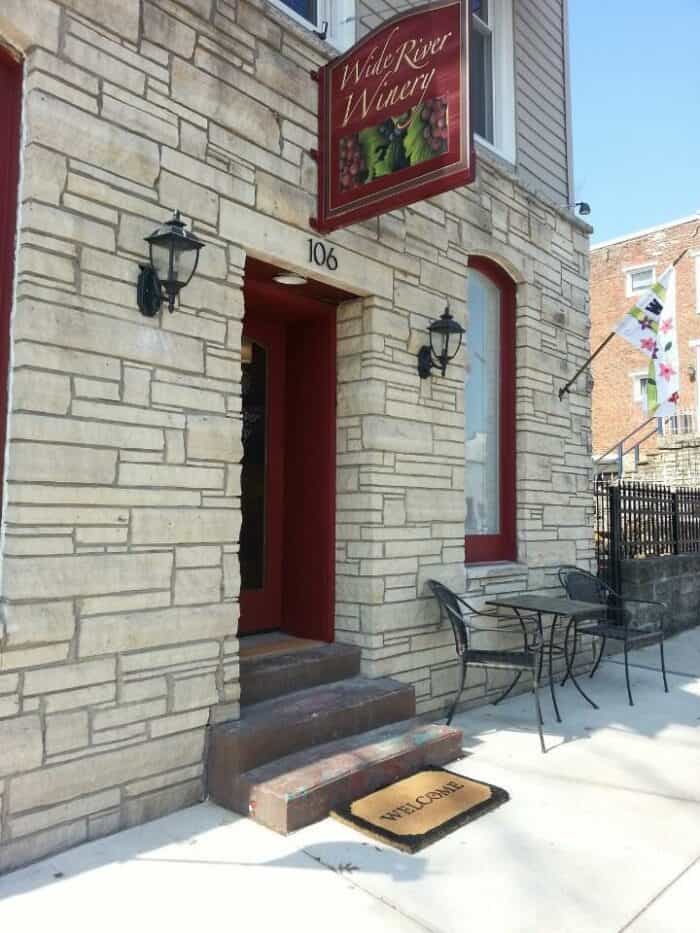 Did you know that TripAdvisor ranks Wide River Winery as #3 on the best things to do in LeClaire, Iowa? This makes us one of the main attractions of the city! But, there are plenty of other fun things to do in the area if you're planning a trip. 
The top attraction in the LeClaire area is the The Mississippi River Distilling Company. This family owned and operated business creates spirits using grain grown by local farmers. Try some of their cocktails at their Cody Road Cocktail House, or tour the distillery, where all of the magic happens, for just $5 plus fees. They even include a tasting and a $5 coupon if you decide to make a purchase. 
Next, try learning something new about the area with a trip to the historical Buffalo Bill Museum. The museum serves to preserve the history of the early settlers in the area and the famous Buffalo Bill Cody, a frontiersman and showman. The museum was established by the LeClaire Women's Club in 1957, and welcomes nearly 20,000 visitors per year. It's also an affordable attraction, with visits costing only $5 for adults. The museum's exhibits include Iron-Eyes Cody's Tee Pee (donated by the American Pickers), a 1920s one-room schoolhouse, and a 1939 Chris Craft speed boat. 
Your next stop can be Green Tree Brewery. This brewery gets its name from a massive elm tree that Buffalo Bill played under as a child. The tree no longer survives, having fallen to Dutch Elm Disease in 1964 following a 225 year lifespan. Green Tree Brewery is a husband and wife owned and operated brewery, creating their own beers with unique flair. At Green Tree, you can try a beer flavored with raspberry, or named after Buffalo Spit! 
Your final destination in the LeClaire area can be antique shopping. Most famous is Antique Archaeology, home of the American Pickers from the TV show! However, there are also many other antique shops in the area, such as Big River Antiques and Mississippi Cottage Antiques. 
If you want to visit the area, Wide River Winery's LeClaire tasting room is the perfect place to spend an afternoon. During the summer months, we even offer live entertainment in LeClaire every Friday from 5:00pm-7:00pm. If you're planning a visit, remember you can choose to stay with us in our Wide River Inn. Taste our Iowa grown wine, try our small bites, and check out the other awesome and affordable attractions of LeClaire while you're here.