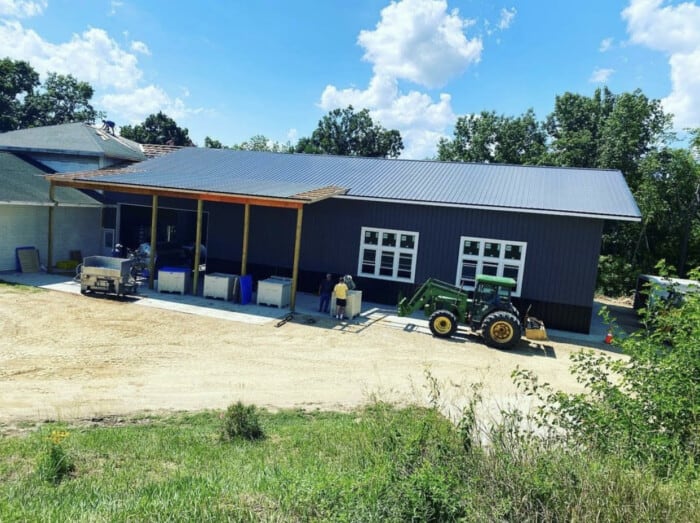 We are pleased to share with our Wide River Winery family that our winery is expanding, and we are planning to double our wine production moving forward. 
This goal follows the success we have experienced in our latest initiatives. Beyond merely offering our wine by the bottle and by the glass, we have expanded our packaging to include kegs and canned wine. Our canned wine is perfect for on-the-go and casual settings, such as boating or camping with friends, and our cool and fresh kegs are perfect for parties, businesses, and any other special occasion. Because of our brand-new kegs, we now offer five varieties of wine on tap in Clinton, and three varieties in LeClaire. Learn more about kegs here. 
At our Clinton winery, we have also planted a brand-new varietal of grape for our wines. This new addition is Louise Swenson, a delicious white grape. Our advancements go beyond just wine— in Clinton and LeClaire, we even serve beer sourced from Big Grove Brewery in Iowa City!  Beyond innovating how we serve in our tasting rooms and what we grow in our vineyard, we have excelled in selling and distributing our wines to over 100+ retailers throughout Iowa and Illinois. To view a list of our retailers, click here. 
In order to keep up with our thriving business and growing customer base, we have begun the exciting new project of expanding the heart of our company. Our winery in Clinton, where our grapes are grown and our wine is produced, is getting an expansion! Just a few months ago in June of 2022, we first broke ground on our brand-new expanded production facility. Through this project, we are adding over 4,200 square feet to our structure, including both an expansion to the building and a covered pad to use in the "crushing" stage of the winemaking process.
We will begin to use the winery expansion in a limited capacity during this season's harvest, and this new addition to our winery will be fully operational by the fourth quarter of this year.