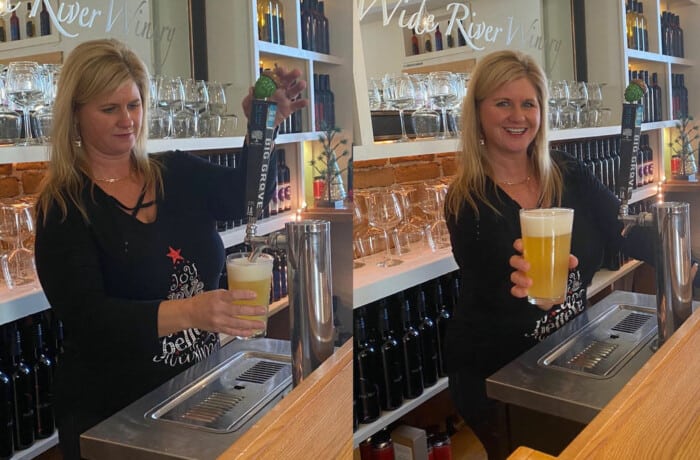 Wide River Winery has exciting news for beer lovers along the Mississippi River! We are now offering beer on tap in our Clinton and LeClaire locations! Beer is not available in our Village of East Davenport tasting room.
Ashley, who works hard creating in our Clinton winery, says that we made the move to offer beer so people who weren't big wine fans, especially guys, could have something to drink with their friends or partners. We wanted to welcome those who aren't big wine drinkers, but enjoy the ambiance of our winery, have friends who love our wine, or want to come see some of our live music. 
The beer we offer is sourced from Big Grove Brewery in Iowa City, so you can drink local and support small businesses! It's a smooth IPA with a 6.4% alcohol content, and is filled with refreshing tropical aromatics, such as pineapple and mango. 
Currently, this is the only variety of beer we offer at our winery. We serve this beverage in our very own Wide River Winery pint glasses, for $8 a pop. Come stop by LeClaire or Clinton and try a delicious, tropical pint today!