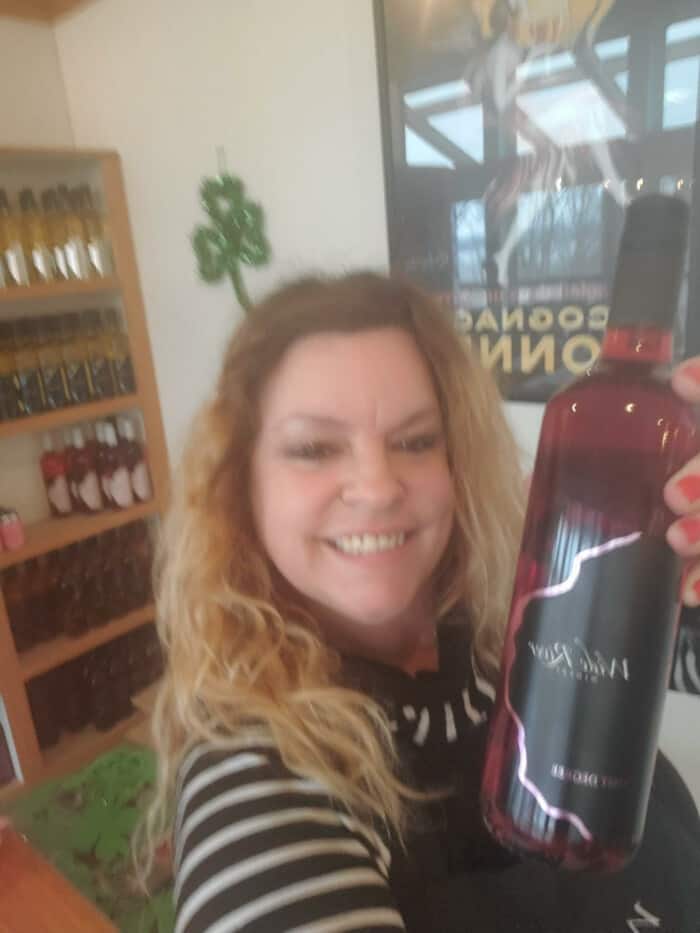 April's Employee of the Month is Suzi Case, a friendly face in our Clinton tasting room! 
Suzi is from Lake Geneva, Wisconsin, and joined the Wide River family in August of 2020 as a wine host. Suzi says, "My favorite things about the company are the employees I work with and the customers."
When not working in the Clinton tasting room, Suzi an be found swimming, cooking, and spending time with her grand babies, husband, and pets. She also enjoys vacationing in Florida, as she loves the beach, and searching for seashells and shark teeth. 
Suzi's favorite Wide River wine is First Degree, a semi sweet raspberry wine perfect for enjoying with friends and pairing with savory food.
Come stop by any of our Wide River locations and try a glass of her favorite wine, First Degree. Or, view a list of where to buy our wine here.