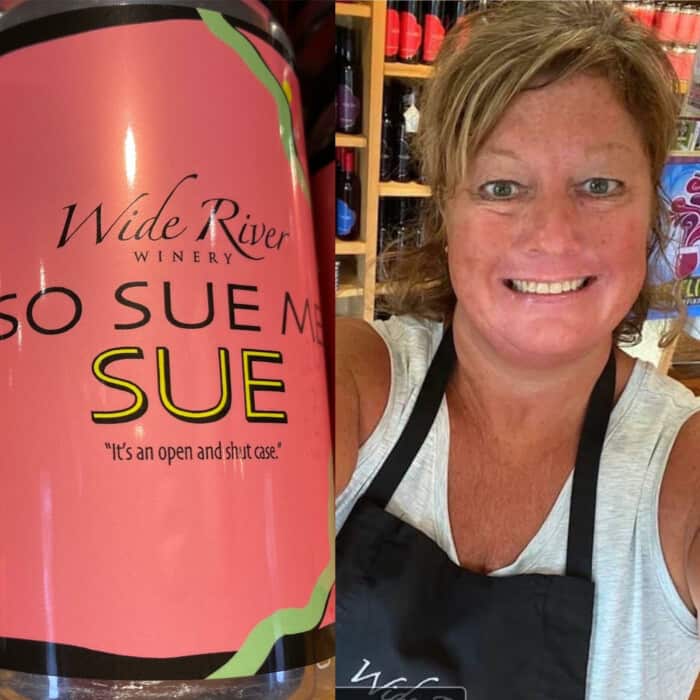 November's Employee of the Month is Roxy Marchese! Roxy's favorite wine is So Sue Me Sue. 
She's from Cedar Falls, Iowa, and moved to the Quad Cities in 2019. She's been with Wide River for three months, and manages our tasting room in the Village of East Davenport. 
When she's not working hard at Wide River, she enjoys boating on the Mississippi River with her fiancé, Greg. Roxy says her favorite part of working for our winery is "seeing so many smiling, happy people enjoying their favorite wines."
Try Roxy's favorite wine and pick up some So Sue Me Sue at any of our locations today. A list of grocery stores you can purchase our wine at is available here, or you can purchase it online here. Remember to try So Sue Me Sue in a can, too!